Break through & Impact
You have an ambitious mission or want to stimulate society to make a brake-through on wicked problems. You know that combining the strengths of your team or your organisation is your way to succeed. You do not shy away from the challenges you encounter or to face reality. For making real brake-throughs you know you need to be on top of your game.
Do you recognize this?
– You want a helicopter view.
– You want to inspire your people to own their personal change.
– You rise to the challenge and aim for solutions with a long-lasting impact.
– You want to take your organization to the next level.
– You want to have a healthy work-life balance
To optimise your achievements a coach or sparring partner could make a revolutionary difference. And that is exactly what I do. When things get stuck I enjoy helping individuals and teams to get back into the game, reach the set goals and experience fulfilment. I facilitate (top level) executives, management teams and high potentials that experience a form of friction or wish to grow real fast. In order to do so I use my extensive experience at the top level of internationally operating organisations as well as in European boardrooms.
Together we create a path to the future with high impact and clear results. A future that makes you and your team sparkle!

Services and rolls
It is my personal passion to release one's potential and make people sparkle.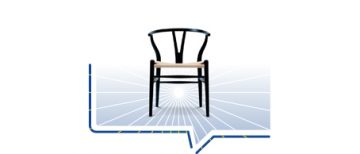 Making people sparkle from the inside out. Being the best version of…
Resolving conflicts and streamlining different interests within a team and between individuals.…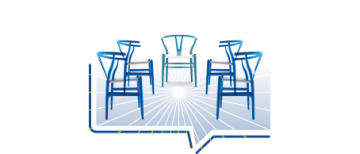 Optimisation of team-dynamics and enjoying achievement through cooperation. Nobody is perfect but…
Read more
Customised services

Brainstorm * Management Development * Kick-off *
Feedback * Inspiring leadership * Selfevaluation non-Executive Boards *
Facilitating leadership * Stakeholdermanagement *
SWOT-analyses * Force field analysis * Highly Effective Communication
Individual coaching * Negotiating Conflict * Team Development
Personal profiles * Assessments * 360 feedback
Anne-Else Højberg
My knowledge and experience is vast. In Denmark, my birth ground, I received several university degrees in different fields: Law, Business & Public administration, Political science, Economics and International affairs. I thrive in complex situations where many facets have to be taken into account. I have experience in the entire spectrum of international negotiations and boardroom dynamics. In Brussels I served as political advisor to 5 successive Secretaries-General of the NATO, in the Netherlands I worked in several different corporate positions and in different sectors.
Awakening ones potential is something I was born to do. When I was in management positions myself I loved to witness my employees flourish and grow stronger. And I enjoyed high level executives take their responsibility. I noticed that by speaking up, I could make a difference. I decided to turn my passion into a career: helping executives and teams finding their missions and experience joy while realising their – often ambitious - goals. That's why I named my company "Mensen laten schitteren" which translates to "Making people sparkle". For it truly is my passion to awaken people's potential and bring out the best in them.